Cosmetic Dentist in Hollywood, FL
The brief descriptions below are designed to familiarize you with our staff's training, professional credentials and work experience.
Dr. Darren Snow
Hi, I'm Dr. Darren Snow. I graduated New York University's College of Dentistry in 1984. Following graduation I married Dr. Deborah Baron and together we moved to south Florida. In 1985 I completed a Dental Residency program at the Miami VA Hospital, and began working my private practice in the Hollywood area in 1986. My current office was built in 1992 and I have happily remained in this location ever since.

My wife and I have 3 children. Our family enjoys travel and is very much in touch with nature and environmental causes. I enjoy most sports and collect memorabilia. I play tennis regularly and ski or scuba dive as the seasons permit.

My office staff and my patients are part of my family, and are treated as such. I consider myself low key and relaxed. I treat your needs not my own and have built my practice on trust and honesty.

I enjoy most facets of Dentistry but my continued education and personal strengths have narrowed my practice to mainly root canal treatments, aesthetic all porcelain crowns or veneers, and implant restorations. I continue to treat all aspects of Dentistry, as I have grown fond of being my patient's family Dentist for all their needs for the past 20 years.

Recently my staff and I flew to Texas to be schooled and educated in the new cad cam technology that has burst into the dental field. These E4d all porcelain restorations have become an exciting addition to my practice as I continue to stay current with the innovations of today's technologies.

I enjoy engaging conversation with my patients and will often spontaneously sing along with the radio or musical selections of the day. I enjoy my work and will put you at ease when we meet. Even the most apprehensive patient should feel comfortable in this stress free environment.
---
Dr. Adam M. Snow
Hello. I am Dr. Adam M. Snow, the son of Dr. Darren B. Snow and Dr. Deborah Baron. Born in Hollywood, Gator alum, and graduate from NYU College of Dentistry Class of 2019, I am honored to join the practice and excited to build a professional relationship with you.
---
Dr. Emily Goldstein
Dr. Emily Goldstein grew up in South Florida. She attended Virginia Commonwealth University Dental School and returned home to practice Dentistry in Hollywood, Florida. Dr. Goldstein has been a member of the Emerald Hills Dental center since 1998 and is an active member of the South Florida Dental Association, the Academy of General Dentistry, and Alpha Omega Dental Fraternity.
Dr Goldstein has a strong background in both removable and fixed prosthetic dentistry and enjoys creating aesthetic cosmetic restorations. She's comfortable working on all age groups and is very patient and soft-spoken.
When Dr. Goldstein isn't helping reconstruct a smile she can be found attending to her cat, Lexie, catching up with friends on facebook, or attending an event or adventure with friends in our community.
Dr. Goldstein welcomes new patients to the practice as well as the challenges that they provide. She looks forward to meeting you soon.
---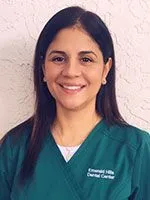 Anamar - Hygienist
Anamar has over 20 years of experience as a dentist in her native country of Venezula. After graduating from Central University of Venezuela and serving a wide array of populations over the course of her successful career, Anamar and her sons moved to the United States in 2015. Despite the difficulties of learning a new language, Anamar quickly earned her Dental Hygienist and local anesthesia liscenses. Today, we are lucky to have her as an employee of the Emerald Hills Dental Center team, taking care of our patients oral health and their smiles.
---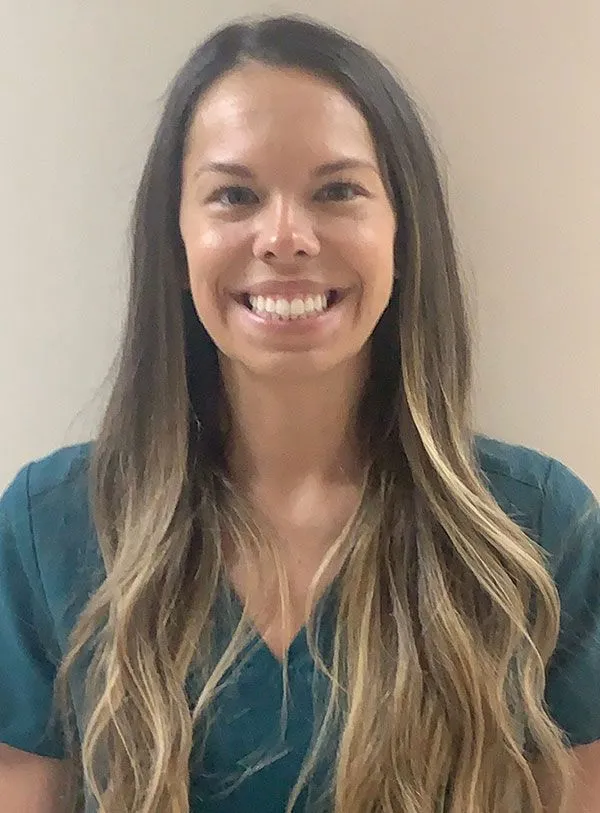 Stefanie - Hygienist
Stefanie grew up in Central Florida. She attended college on Cape Cod, MA, where she earned her AS in dental hygiene. She is very passionate about the work that she does; she enjoys building relationships with her patients and always puts their needs first. Her goal is to earn her Masters degree over the next few years and split her time between teaching dental hygiene and working as a clinician. When she is not caring for patients at the office, she enjoys spending time with her husband, daughter, and dog, relaxing in the sun, and watching scary movies.
---
Front Desk:
Marisol
Front Desk Manager/Treatment Plan Coordinator

Kim

Caroline



---
Dental Assistant:
Crissie



Patricia